THINGVELLIR NATIONAL PARK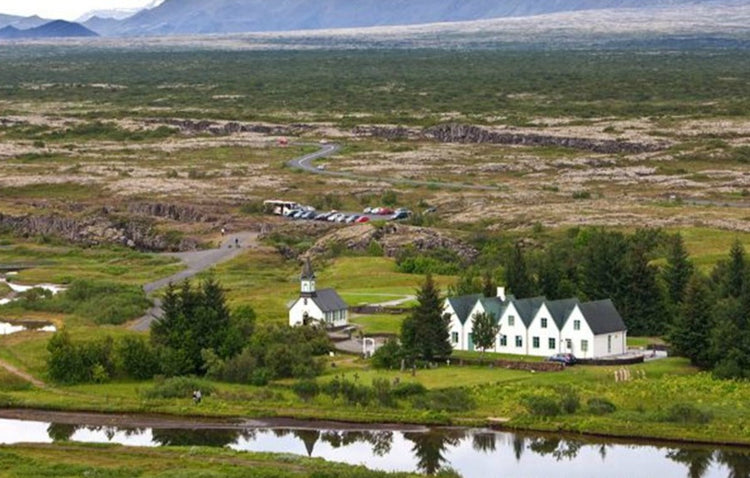 No single place epitomizes the history of Iceland and the Icelandic nation better than Þingvellir by the river Öxará.
At Þingvellir - literally "Assembly Plains" - the Alþing general assembly was established around 930 and continued to convene there until 1798. Major events in the history of Iceland have taken place at Þingvellir and therefore the place is held in high esteem by all Icelanders. 
Today Þingvellir is a protected national shrine. According to the law, passed in 1928, the protected area shall always be the property of the Icelandic nation, under the preservation of the Alþing.
In the last few decades, research has made it clear that Þingvellir is a natural wonder on a international scale, with the geologic history and the biosystem of Lake Þingvallavatn forming a unique entity, a magnificent showcase.
Being able to witness the evolution and formation of new species in a place like Lake Þingvallavatn is of immense value.
The Þingvellir area is part of a fissure zone running through Iceland, being situated on the tectonic plate boundaries of the Mid-Atlantic Ridge.
The faults and fissures of the area make evident the rifting of the earth's crust.